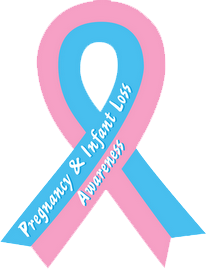 October 15th is National Pregnancy and Infant Loss Remembrance Day.(US) Many Canadian provinces also observe this day of remembrance. Currently, though many people in Ontario observe it, it has not been officially declared as a day of remembrance. Many people are trying to make it happen.
On September 28th 2006, the United States House of Representatives declared October 15th a national day of remembrance. It was the result of efforts by a group of miscarriage awareness activists. It was lead by Robyn Bear, who suffered six miscarriages in a span of two years.
On her website, Bear suggests that grieving parents light a candle at 7 pm (in their time zone) to create a wave of light around the world in memory of babies lost to miscarriage, stillbirth, SIDS etc.
Please join me in lighting a candle at 7pm. I will be remembering all those babies that were lost, including 3 of my own. I will light a candle for each of my angel babies that I lost on Nov. 4th 1993, Oct. 21st 2006, May 2008 - the twin of my 2 yr old son.